Today I was able to look at the bioanalyzer data that Sam sent me. It looks like most of the samples failed. A couple of the samples had very small peaks between 300-500 bp but they were basically negligible. You can also see some faint smearing in those regions in the gel view but again there was so little material that it probably not possible to retrieve any useful data from them.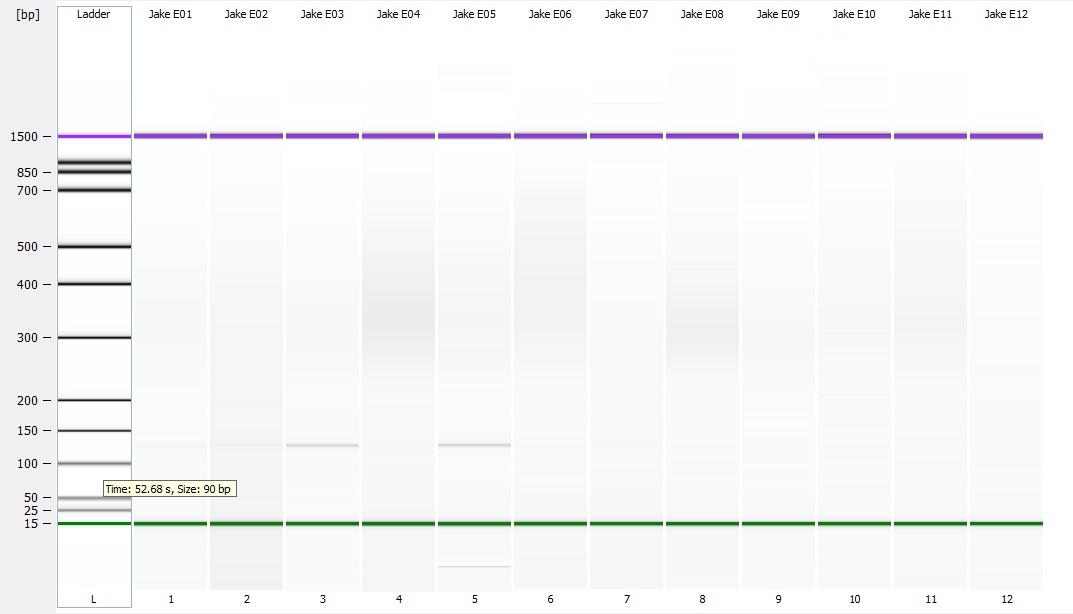 Gel View of the Bioanalyzer data.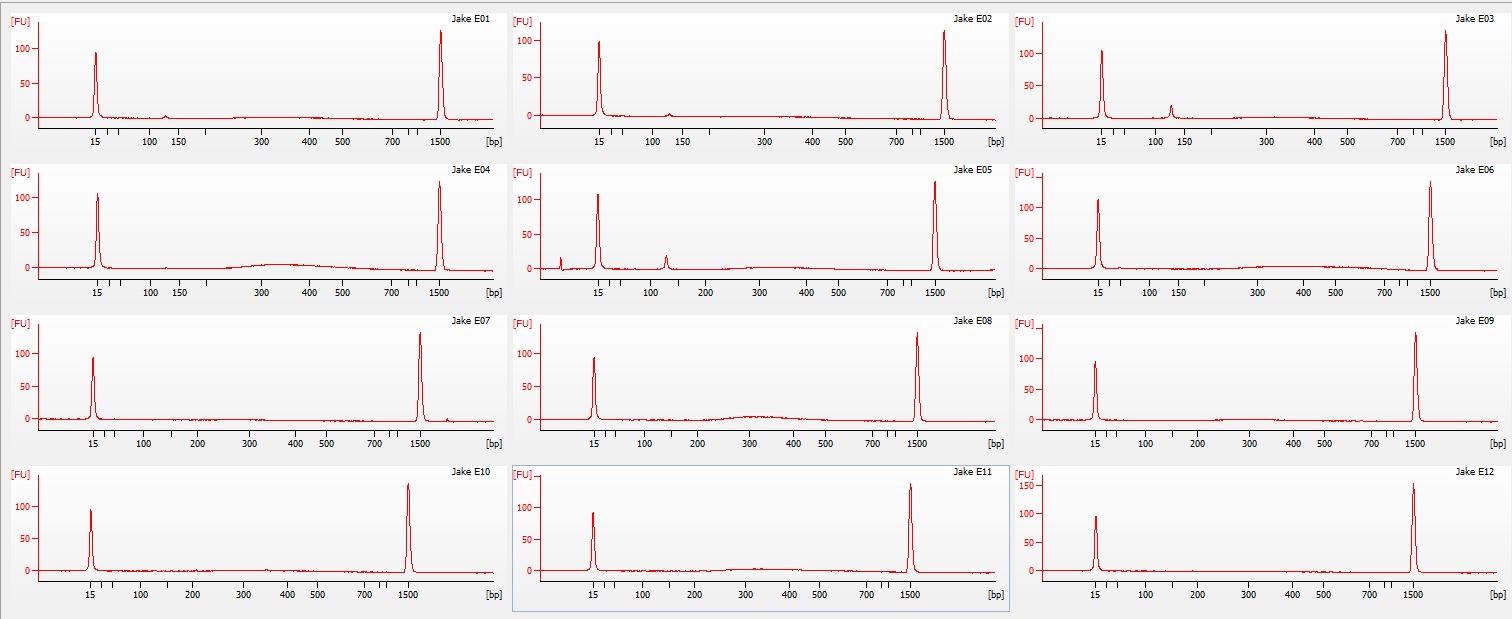 Electropharogram View, minimal peaks seen



Electropharogram View of the 3 samples with noticeable peaks.